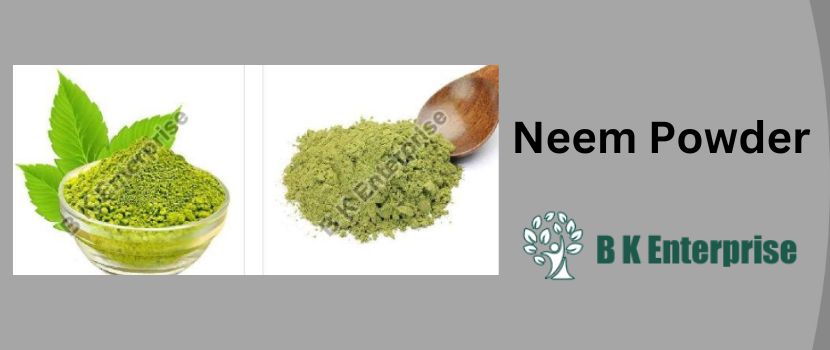 Neem, or Azadirachta Indica, is one of the most useful trees worldwide. The neem tree is famous due to its abundant health benefits. The neem tree belongs to the mahogany family. Thus it is durable enough.
One can see the abundance growth of neem trees in India, the Indian subcontinent, and Africa. The tropical and semi-tropical region is the best climate for producing a neem tree. Neem fruits and seeds are a unique source of neem oil. Neem oil has various useful health benefits.
Use of Neem as a Vegetable
Neem shoots and flowers are one of the best types of vegetables. Neem soup is a famous dish in Tamil Nadu. Many people eat neem leaves in fried form. Mainly Bengali people prefer to consume this dish. It is a healthy dish.
People of Laos, Cambodia, Thailand, Myanmar, and southern Asia consume neem leaves in several forms. Neem flower buds are a unique ingredient of soup in Myanmar. It is very unique and useful to cure several health problems.
Uses of Neem Tree
Due to the abundance of health benefits and presence of useful properties, neem has significant uses, such as follows-
• Neem trees are of great importance for their anti-desertification properties. Thus it can absorb a significant quantity of carbon dioxide. Neem is also essential to increase soil fertility.
• When manufacturers use neem extract in fertiliser, it acts as a nitrification inhibitor.
• Neem leaves are also useful for animal feed, such as rabbits.
• Neem is also useful for the traditional teeth-cleaning process.
• Neem oil is useful for the preparation of polymeric resins. Neem is an alternative pest control to synthetic pesticides. Manufacturers grind the neem seeds into powder and soak them overnight.
In the morning, they spray the mixture on the crop. It acts as an antidepressant, repellent, and egg-laying deterrent. Farmers use neem cake as a fertiliser.
Health Benefits of Neem Powder
The significant health benefits of neem powder are as follows-
1. Antibacterial Properties- Neem is one of the best natural antiseptic and cleansing herbs in ayurvedic medicine. You can use neem-extracted powder to clear skin problems like eczema and psoriasis. Neem works great for acne-prone skin.
Neem acts as a purifying element, controls excess sebum, and neutralises oily skin.
2. Detoxing Properties- Neem comes in various forms. Neem is useful for detoxifying the body. Many people use neem dust to clean their liver and stimulate the kidney. Consuming neem powder with lukewarm water can purify the blood and remove toxins and chemicals. Regular consumption of neem leaves can detoxify your internal organs.
3. Metabolic Properties- Neem can promote a healthy metabolism. It means that neem can detoxify properties and eliminate germs from your blood. In this way, it can create a healthy metabolic system.
4. Cure Diabetic- Neem is highly effective for diabetic patients. Regular consumption of neem can reduce blood glucose levels. Due to the abundance of health benefits, neem leaves tablets are very useful for treating diabetes.
Use of Neem Oil
Neem oil is another unique use of neem powder. Neem oil is useful in many hair and skincare products. As per ayurvedic treatment, neem oil is a natural ingredient useful to treat several skin diseases, digestive problems, liver ulcers, fungal infections, and dental healthcare.
Regular use of neem-extracted powder can improve the crops' quality. Neem is useful for plant growth. It can protect the plant from any fungal infection. Try to buy authentic neem oil for your health benefits.
Use of Neem Powder for Acne
You can treat skin acne using neem-extracted powder because neem has antibacterial properties that help fight breakouts and prevent pain and itching sensation. To make an anti-acne neem pack, boil neem leaves and orange peel in water. Use neem-extracted powder and Multani mitti in the mixture.
Make a fine paste of these ingredients. You can add a little lemon juice and honey to this mixture. You can apply this paste to your face and leave it for 20 minutes. Wash the face after 20 minutes. Use your neem extract toner for a soothing effect for the best result.
Neem Powder for Healthy Hair
To reduce dandruff from your hair scalp, you should use natural neem powder in your hair. The neem-extracted powder can relieve the dryness and itching of your scalp. To make an anti-dandruff neem pack, mix four tablespoons of neem powder with water to make a paste.
Apply the mixture on your scalp and leave it for 40 minutes. Wash your hair after 40 minutes and use a mild shampoo to clean your hair. You can use anti-dandruff or neem-based shampoo and conditioner while applying this neem paste. It will give you the best result.
Neem Powder for Uneven Skin Tone
Fair-looking skin is always a desire for all people. People always prefer to get bright-looking skin. The neem-extracted powder can give you an even skin tone. The antioxidants in neem are beneficial for reducing melanin production in your skin. It helps you to even out your skin tone. It also reduces the dark spots, redness, and any blemishes on your skin.
To make a cleansing neem face mask, take 12 neem leaves and grind them with water to make a paste. You can add three teaspoons of turmeric powder to the mixture. Apply this mixture to your face and leave it for 20 minutes. Wash your face after 20 minutes, and you will instantly get vibrant-looking fair skin.
Neem Powder Authenticity Sign
If you want to buy pure neem-extracted powder, you should visit the website of the natural neem powder manufacturer. The original neem-extracted powder should have a bitter smell that signifies its authenticity.
Original neem dust looks light green, and it does not look brown. Buyers should visit the original website of the buyers to buy original neem dust. Due to the abundance of health benefits, original neem has huge demand in the market.
You can visit several online portals to buy the best quality neem-extracted powder. It will help you significantly in many aspects.